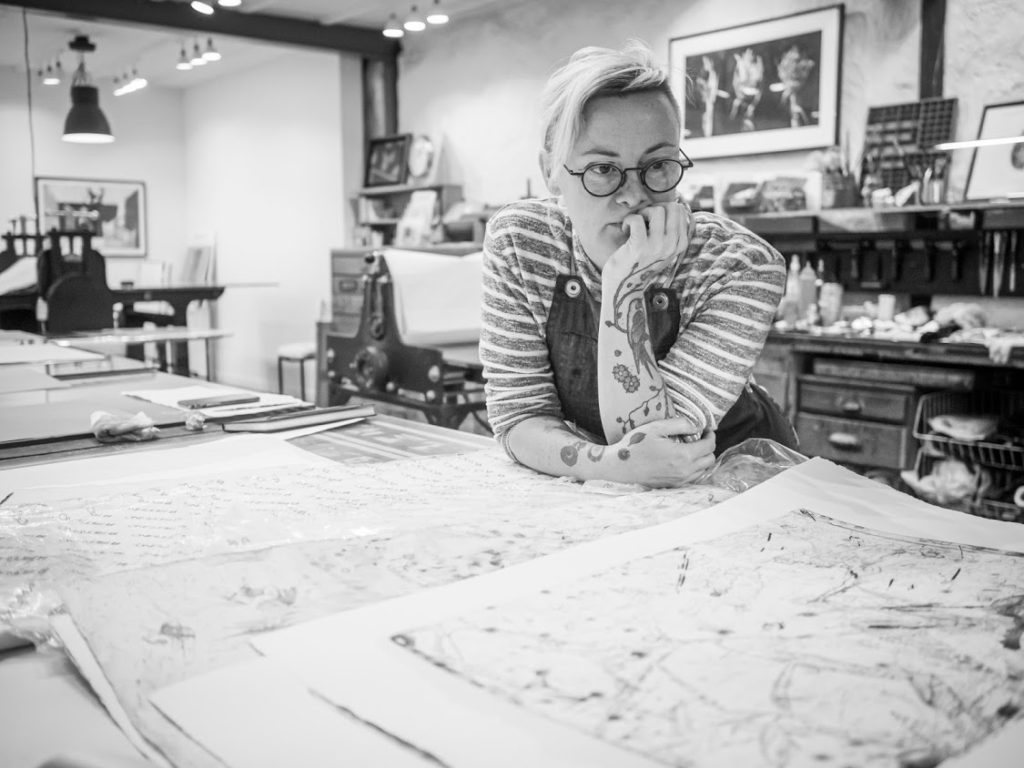 After moving back to Melbourne, Australia in late 2020 Belinda has been busy establishing herself in a new studio and now preparing for a busy 2021. Two solo exhibitions are scheduled this year, the first in Sydney with Arthouse Gallery in June, featuring new collaborative ceramics with Neville French, new prints that are currently being made at The Baldessin Press, Victoria and new paintings. In October Belinda will be showing new paintings with Maybaum gallery in San Francisco.
If you are keen to be on preview lists for either show please email info@belindafox.com.au to go on a mailing list.
Photo: Courtesy of The Baldessin Press and Studio (Silvi Glattauer). Photo taken during residency.