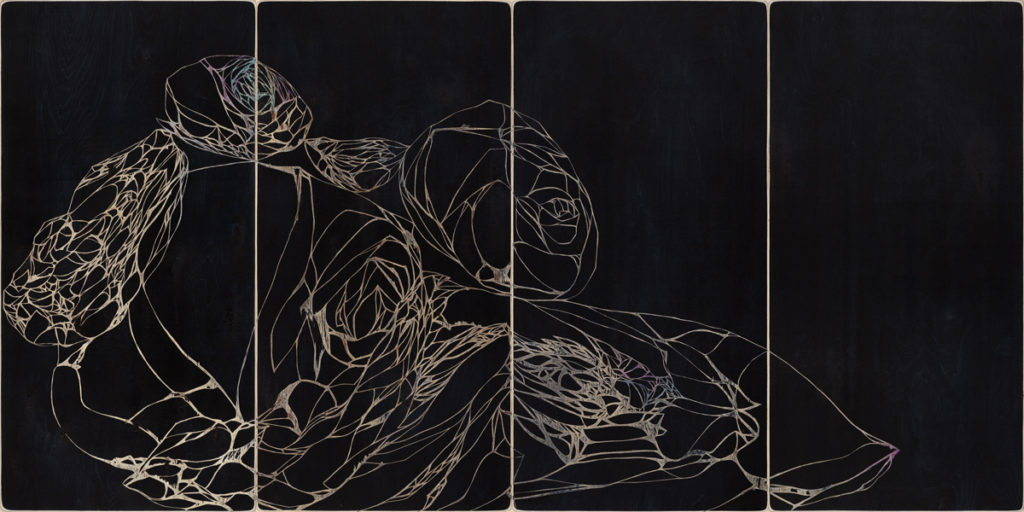 2019/ You need the light to cast a shadow – Exhibition – Sydney Australia
"There is a terrible beauty in this blackness: one material on the edge of becoming another…" Edmund De Waal Fusing together profoundly personal and global concerns, Belinda Fox's new series lays [...]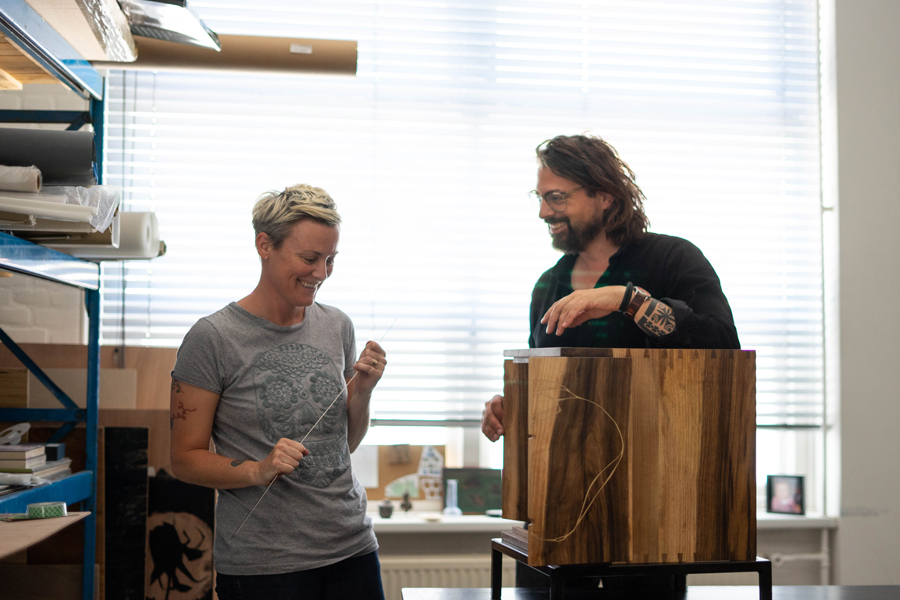 2019/ Sculptural Cabinets – Process – Collaboration with Wilfred Kalf in The Netherlands
Belinda Fox and Wilfred Kalf met through framer Eva Ooms in Holland. Both Fox and Kalf share in a passion for sustainable practices and conscious consumption. From their first meeting Fox [...]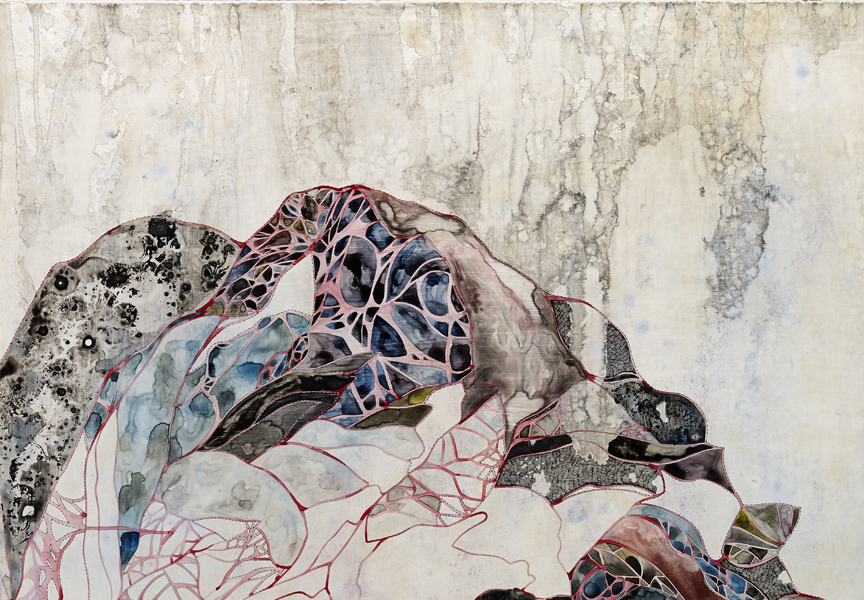 2016/ Balancing the World – Exhibition, Singapore
In 2016 Fox exhibited at Chan Hampe Galleries, Singapore for Art Week. The exhibition featured paintings, original wall drawings and four new ceramic sculptures in collaboration with Jason Lim. To [...]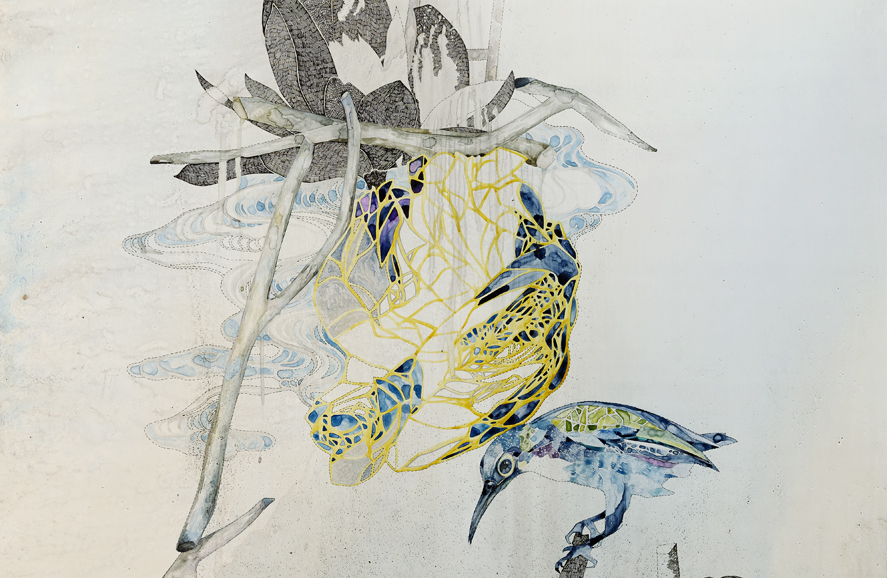 2016/ Still/Life – Exhibition – Hong Kong
In 2016 Fox exhibited a new series of paintings for her second solo exhibition at Cat Street Gallery Hong Kong. To read more about the show go to: article published in [...]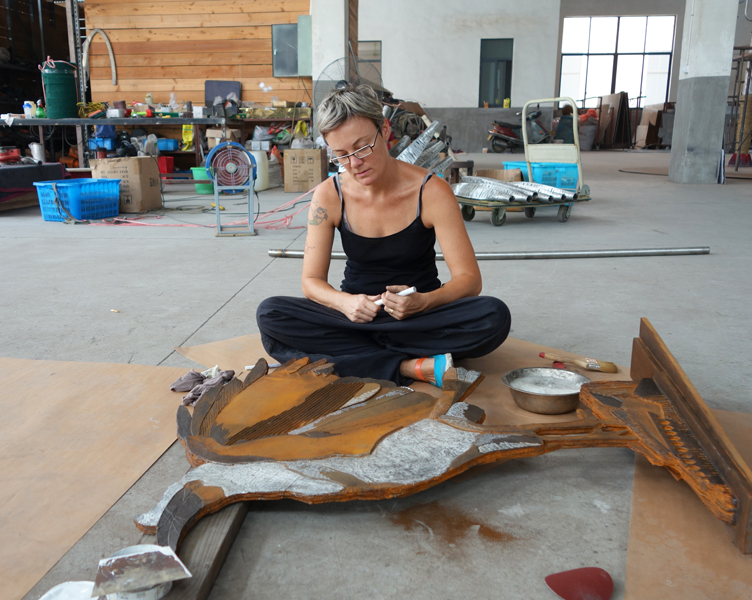 2014/ Extract – Process – making of steel sculpture for Korean International Art Fair 2014
In 2014 Fox worked with highly acclaimed Urban Arts Projects in Shanghai to make an experimental mild steel sculpture. The sculpture featured in Fox's solo exhibition at the Korean International [...]
2014/ Excavate – Exhibition – Sydney
In 2014 Fox exhibited a large body of new paintings, drawings, sculptures, ceramics and prints at Arthouse Gallery NSW. The exhibition was wonderfully documented by Belle magazine and Artist Profile [...]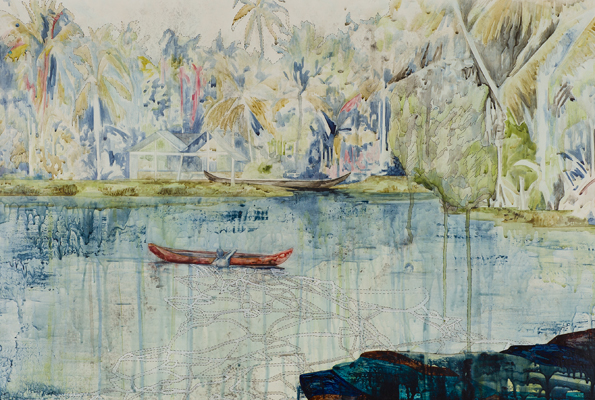 2013/ Back to the Start – Exhibition – Melbourne
In 2013 Fox exhibited a new series of paintings at Scott Livesey Galleries Melbourne.
2013/ Hua Ping – Exhibition – Hong Kong
In 2013 Fox exhibited her first solo exhibition at Cat Street Galleries in Hong Kong. The show included paintings and 5 new collaborative ceramics made with Neville French.